Mike Riccio On The 23rd Year of the Top 77!


by Scott Benjamin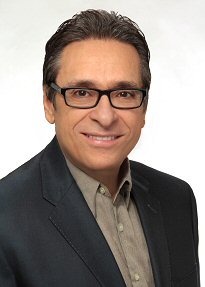 Mike Riccio
In entertainment isn't it supposed to be that "less is more?"
Famed Musicradio77 WABC program director Rick Sklar trimmed the survey to 14 songs. . . The record companies told their artists to keep their songs to 2-minutes and 40-seconds. . . Musicradio77 late night and weekend personality Chuck Leonard said his success was partly based on a delivery that was "crisp clean, quick."
So how come The Beatles' 'Hey Jude,' which clocked in at 7-minutes and 11-seconds and Richard Harris' 'MacArthur Park,' which was timed at 7-minutes and 28-seconds are so popular more than half a century after they were released?
" 'MacArthur Park' may have led a path to 'Hey Jude," says Musicradio77.com Survey Guy and former Long Island radio air personality Mike Riccio, who is moderating the Top 77 Of All Time survey for a 23rd consecutive year.
Harris' biggest hit was released in the Spring of 1968, about four months before the Beatles' own record label, Apple, sent "Hey Jude" to the record stores.
Reportedly Beatles producer George Martin told Jimmy Webb, the writer and producer of 'MacArthur Park' that the Fab Four let 'Hey Jude' run past seven minutes because of the success of 'MacArthur Park,' which reached #2 on the Musicradio77 WABC survey and Billboard.
Sirius/XM air personality Lou Simon has said that Webb told him that initially he never thought 'MacArthur Park' would get on the air. Interestingly, the 1978 Donna Summer version bested the Richard Harris original and reached number one on WABC.
Since Mike has been assembling his Top 77 survey of the best hits of all time, 'Hey Jude' has been in the number one position in 21 of 22 years.
'MacArthur Park,' which was number eight on the Top 77 in 2019, and has peaked at number three.
Mike is a Survey Guy because collectively he Tom Natoli, Ken Williamson and Don Tandler assembled each of the Musicradio77 WABC surveys from December 1960 until May 1982 and had them posted at Musicradio77.com
.
The Top 77 is his attempt to recapture the excitement of the WABC Top 100 of the year, which was featured from December 26 through New Year's Day from 1964 through 1981.
The voting began on November 2 at rewoundradio.com, musicradio77.com and oldiesboard.com and will continue until about December 7.
As has been the case in recent years, voters can again select from 1 to 10 songs.
Rewound Radio will air the songs nominated for about a week starting on Saturday, December 26.
Frank Thomas assists with the technical dimensions and voter security. Since 1998, Mike has gone from calculations by paper and pencil to an electronic spreadsheet.
He said since 1998 there have been votes cast from 42 states and 11 countries. The top three most popular years have been 1969, 1967 and 1968.
Aside from stretching beyond seven minutes, Mike said in a November 2, 2020 phone interview with Musicradio77.com that it is remarkable that 52 years later there is so much interest in 'Hey Jude' and 'MacArthur Park' – or for any of the songs of that era, when you compare it to other eras.
"People may be interested in a song from 1960 – 60 years ago," he explained. "You didn't have that comparison in things that were popular from 1900 to 1960."
He believes that 'Hey Jude' has taken the saddle blanket of carnations 21 times, in part, because it is an "iconic Beatles song" and has remained popular because Beatle Paul McCartney regularly plays it at the end of his concerts.
Let's look at the recent voting randomly: Which artists have remained popular through the years?
Mike said, the Four Seasons, the Beach Boys, the Supremes and the Rolling Stones have ranked consistently high on the Top 77.
He said the Dave Clark Five are not in that same category, but regularly receive votes each year.
The Monkees sold more records in 1967 than anyone.
Mike remarked, "They get a lot of songs on the list. We see activity especially for 'I'm A Believer' and 'Daydream Believer.' Some voters include two or three Monkees songs on their list."
The Bubble Gum songs of the late 1960s?
Mike said such songs as 'Sugar Sugar' by the Archies – which ranked 27th in 2019 – and 'Yummy Yummy Yummy' and 'Chewy Chewy' by the Ohio Express and 'Simon Says' and '1-2-3 Red Light' usually get votes but don't make the Top 77.
Some of the 1980s music was similar to the 1960s. How about Bruce Springsteen, John Mellencamp and REO Speedwagon?
Mike said those artists get votes each year, Springsteen's "Born To Run" just missed the Top 77 last year, finishing at number 80.
The Top 77 is now been around longer than WABC was a music radio station.
Mike declared, "The interest has been remarkable."
Vote In The 2020 Top 77...
HERE!