The 25th Year Of The Top 77 Songs Of All Time


by Scott Benjamin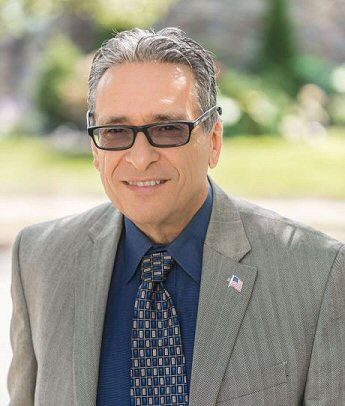 Mike Riccio
When it comes to software development for The Top 77 Songs Of All Time, Mike Riccio asks Frank Thomas.
"What he does with the technical system is unparalleled," Mike, who started the survey in 1998, said of his online technical consultant. "I don't know of any other system that can come close to what he does."
"I throw an idea his way and, in a day, or two he'll come up with a solution," he added.
The tabulating has gone from pen and paper to state-of-the-art digital, through the efforts of Frank, who has been doing programming for nearly 20 years after graduating twice from the Chubb Institute.
In a November 10, 2022 e-mail message to Musicradio77.com, Frank stated, "one of the most notable features is the auto-complete function that allows users to quickly find and enter the most popularly-selected titles and artists (and then some) with minimal effort. More recently, there has been even more added behind the scenes. What voters don't see is the separate admin site for the Top 77 that provides dozens of different data extracts and monitoring functions, all designed to allow Mike to view real-time voting stats and download everything that is needed to compile a playlist and final results for the year-end Top 77 shows."
Frank added that he had listened to Musicradio77 WABC from the early 1970s onward, worked in radio part-time for nearly 25 years, and more than a decade ago offered his services to the Top 77. The survey partly modeled after the Top 100 Of The Year That WABC broadcast during the holiday week when it was a music station.
Voting for the Top 77 began October 24 at oldiesboard.com, rewoundradio.com and musicradio77.com and will continue into early December. Participants can select up to 10 songs.
In a November 1, 2022 phone interview with Musicradio77.com, Mike said usually 900 to 1,000 people cast ballots and about 3,100 songs receive votes.
For 23 of the first 24 years, the Beatles' "Hey Jude has annexed the most votes.
"It has stayed current," Mike explained. "Paul McCartney plays it at his concerts. It has become an anthem. It's become a great sing-a-long song. If you ask people to name three Beatles songs, it is going to be one of the ones that they mention."
He said in 2021, as usual, The Beatles had the most songs – 94 – in the balloting. Mike added, "It would have been over 100 songs if you included the songs that they later did as solo artists."
He commented that last year The Beach Boys ranked second with 36 songs that received votes and The Rolling Stones were third with 33 songs.
Mike, a real estate broker on Long Island who formerly worked at WBLI and other radio stations, said the most popular decade is the 1960s, which garnered 42 percent of the votes in 2021. It was followed by the 1970s with 33.5 percent of votes and the 1980s with 11.5 percent.
He said that he will co-host with Allan Sniffen, the web master and founder of musicradio77.com, a countdown of the Top 77 Monday, December 26, on Rewound Radio. Songs that received votes for the Top 77 will be aired through New Year's Day.
Mike remarked that Musicradio77.com, which has been running since 1996 as a tribute web site for WABC music era, "has brought together a lot of people who didn't think there were other people like them out there."
Vote In The 2022 Top 77...

HERE!